Despite two new lawsuits involving the Cass County Council's Sept. 18 meeting, which paved the way for Waelz Sustainable Products (WSP) to open its doors in Cass County, the zinc reclamation plant continues to move forward with plans to bring a new facility to the Cass County Agribusiness Park near Clymers.
On Monday, WSP announced its first official hire.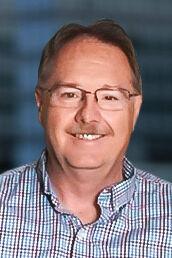 Logansport resident Michael Englert will assume the role of general manager. He will oversee daily operations, participate in hiring decisions, manage the facility, and ensure compliance with federal, state, and local environmental, health, and safety regulations.
His first day on the job will be Oct. 12.
With the hiring of Englert, T.J. Tatum, spokesperson for the company, said WSP continues to look forward to the day the plant will open. The projected date will be by the end of the company's first quarter or the start of the second quarter, essentially meaning around March, April, or May of 2021.
Englert possesses 35 years of industrial experience. Prior to his WSP assignment, he served as the director of Environmental Health & Safety and Facilities at MPI, overseeing eight facilities across Indiana, Texas and Mexico since 2012.
MPI is the parent company of ABC Metals, HTI Heat Treating, and Small Parts Inc., all Logansport-based manufacturing facilities.
Part of his responsibilities included ensuring the plants were compliant with all environmental laws and safety standards. From 1995 through 2009, he held multiple plant manager positions at Elco Industries, which was acquired by Textron Fastening Systems, Tinnerman Palnut, and A Raymond over the course of those years.
"For most of my career, my top job has been taking care of people, taking care of the environment, and making things work safely and productively in an industrial setting. I have been very impressed with the WSP approach and commitment to these same priorities. WSP and I are dedicated to making this facility a true gem in our community, and my next priority is to draw from the experienced workforce we have in this area to build the best possible team for WSP. I'm very eager to get started," stated Englert in a news release.
According to a WSP release, Englert graduated from Purdue University with a bachelor's degree in industrial engineering and earned a Six Sigma Green Belt certification while working at Textron. He was a former reserve deputy sheriff for the Cass County Sheriff's Department and served on the Pioneer School Board for 23 years. Englert currently serves on the Cass County Community Foundation board and is a member of Logansport Noon Kiwanis.
"Mike is exactly the right person for the job and for our community, with impeccable credentials and a proven record of success. He lives here, he works here, and he shares our commitment to making this facility a state-of-the art operation. This is step one in the hiring process, and now we can turn towards filling other needed positions to operate this plant according to our high standards. We couldn't be happier," said Darci Ackerman, senior vice president of Growth & New Ventures and director of Research & Development at Heritage Environmental Services LLC.
Indianapolis-based and headquartered Heritage is one-half of the joint venture that makes up WSP. Zinc Nacional of Monterrey, Mexico, is the other half.
Open Door lawsuit
On Monday, Fulton County Circuit Court Judge Christopher Lee issued his order, deciding against the plaintiff's motion for summary judgment on the counts of violation of Indiana's Open Door Laws and on lack of authority by the Cass County Redevelopment Commission to enter into an Economic Development Agreement.
Plaintiff Bryon Stephen, who was later substituted by Lora Redweik, and represented by attorneys Jim Brugh and John Schwarz, filed a complaint alleging Indiana's Open Door Law had been violated when county officials held secret meetings to negotiate and approve an Economic Development Agreement (EDA) with WSP. The plaintiff also alleged that the Cass County Redevelopment Commission (RDC) lacked the authority to issue bonds under the EDA without approval by the Cass County Council.
The EDA began as a type of contract between WSP and Christy Householder, director of economic development for Cass County. Householder, by virtue of her job, is an employee of the county who is not subject to the Open Door Laws, Lee stated in his order.
The Open Door Laws would apply to the RDC and the Cass County Board of Commissioners. However, no violations occurred because all county authorities adhered to the laws, according to Lee. He went on to say in his opinion that public meetings do not require the use of an agenda, but if one is used and posted, it may be amended at any time. Likewise, there is no time limit that must be met when a topic is up for discussion.
Therefore, the EDA was appropriately entered into and then voted upon during publicly held meetings by the RDC and the Cass County Board of Commissioners, according to Lee.
Further, since the EDA was appropriately voted on during an open public meeting, Lee stated in his opinion that the RDC "has the authority to enter into agreements. The Plaintiff [did not challenge] the issuing of any bonds, only the authority of the RDC to enter into the EDA."
Indiana law mandates that either a Board of Commissioners or a County Council approve obligations under an EDA, Lee stated, adding that both parties, in essence, agreed that the Cass County Board of Commissioners is the legislative body with authority to approve such an agreement and the Cass County Council has the power to approve economic development revenue bonds since it is the "fiscal body of the unit."
Therefore, since Householder was vested with the ability to enter into economic agreements, and the correct county boards reviewed and voted on such an agreement during open public meetings, there could be no violation of the Open Door Law, according to Lee. "While [the] [p]laintiff may be correct that the RDC lacks the unilateral authority to issue bonds, that is not what the RDC did by entering into the EDA."
Lee's ruling means the plaintiff would have had to post a bond for the payment of all damages and costs that might have accrued by reason of the filing of the lawsuit if the defendant had prevailed, pursuant to Indiana law. However, since Lee's decision found in favor of the defendants, represented by attorneys, Michael Wukmer, Meredith Wood, Jeffrey Stanton, and John Hillis, the bond would be moot.