An expiring mayoral term and activist action have caused Logansport and a company to cut ties over a project to retrofit the city's power plant.
It will lead to the closing of the plant and the loss of about 30 jobs as officials regroup to determine the future of local electric power.
Logansport Mayor Ted Franklin has been negotiating with Philadelphia-based SG Preston over a proposal to retrofit Logansport Municipal Utilities' coal-fired power plant to run on a combination of coal and pellets since April. The city pursued the project as a way for the plant to comply with stricter emissions regulations from the U.S. Environmental Protection Agency to be enforced next month.
The Logansport Utility Service Board and City Council approved agreements with SG Preston in October. Additional negotiations were necessary, however, after agreements on the matter could not be reached with Duke Energy, from which LMU gets about 70 percent of its power.
Franklin wrote in a Dec. 16 letter to city council members that those additional negotiations concluded Dec. 11 and would require approval from them, the utility service board and board of public works and safety.
However, the waiting periods preceding a public hearing and the votes would make the approvals difficult to obtain before his term ends Dec. 31, Franklin wrote.
Mayor-elect Dave Kitchell opposes the project and all but one of the current city council members who supported it were voted out of office in November.
Also contributing to the proposal's dissolution was a recent action carried out by a Logansport activist group.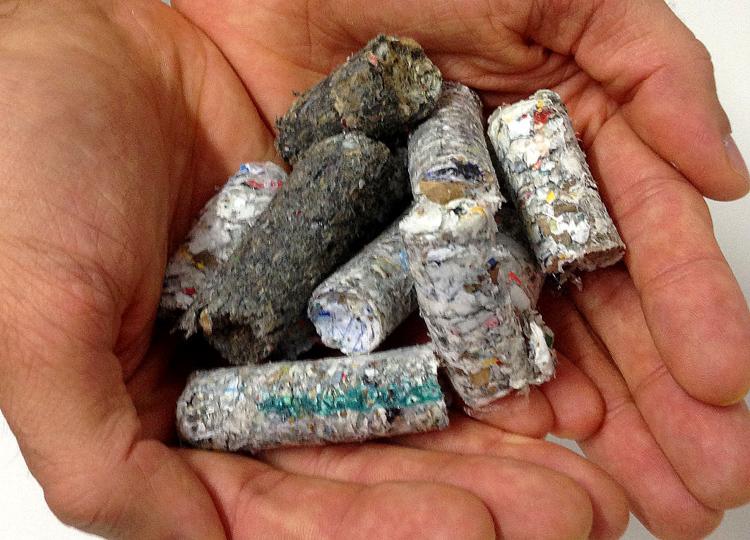 LMU received an extension from the Indiana Department of Environmental Management on having to comply with the new emissions regulations while the pellets were tested and the plant was retrofitted.
Logansport-based Citizens Alliance for Responsible Energy, or CARE, filed a motion with IDEM objecting to the extension. Jim Brugh, a Logansport attorney, represented the group in the matter. CARE's opposition stemmed from the pellets containing plastics and the lack of finalized agreements between the city and SG Preston. The objection halted the extension pending an administrative review.
Franklin cited that in his letter as part of the reason SG Preston backed out.
"...[T]he rate of return on their investment and their business model could no longer be viewed with any degree of certainty as the timeline for final resolution of the latest frivolous action by Brugh is unknown," he wrote.
R. Delbert LeTang, president and CEO of SG Preston, called the matter "a tragic ending to a promising economic development opportunity for a struggling American town" in an email.
"Unfortunately, this transaction is dead," he wrote. "I will not elaborate with details but will only say that the negative activities by individuals inside and outside of the City sends a very definitive message to businesses looking to do business in Logansport and Cass County that you are not welcomed here."
Part of SG Preston's proposal included a payment of $1.75 million to the city to reimburse it for costs associated with exploring the development of a power plant in town.
In light of the recent developments, LMU Superintendent Paul Hartman said he'll "be shutting the plant down no later than the end of January."
The plant currently employs about 30.
"It's like losing a part of your family," Hartman said. "It really hurts when that happens. In this case, we have no choice, but we're all hopeful that the community can rebound from something like this. It's going to have a big impact on the entire community."
Hartman went on to say he'll be organizing meetings with the employees, their union and the utility service board.
"We want to make sure they have every opportunity to find gainful employment," Hartman said.
He said it was premature to discuss what the plant's future will be in the long run.
The closing will only affect LMU's electric generation, Hartman continued, not its electric distribution.
"It does not affect any of our LMU electric customers," he said. "It does not affect any of our lines and substations. We still are going to have excellent customer service on our distribution facilities."
LMU generates 30 percent of its power at its plant and gets the other 70 percent from Duke Energy. Next month, it will start getting all of its power from Duke Energy.
Hartman said he expects that will lead to about a 10 percent decrease in rates. Part of the reason for that, he continued, is there will no longer be a fuel cost adjustment associated with LMU burning its own coal. Buying power in bigger bulk may contribute to the decrease as well, Hartman said, but it will all depend on negotiations between the company, LMU and the utility service board.
LMU's power purchase agreement with Duke Energy expires at the end of 2018. Whether LMU will continue to buy from the company or get its power elsewhere remains to be seen.
The utility service board and city council passed measures authorizing the mayor to negotiate power plant developments. Franklin closed his letter by requesting city council rescind that measure.
The council will meet at 5 p.m. Friday, Dec. 18 in the Council Chambers on the third floor of the City Building, 601 E. Broadway.
Dan Slusser, president of the utility service board, said he expects the board will also vote on the matter before the end of the year. Should members vote in favor of the repeal, he said the authority to determine LMU's future will return to the utility service board.
Reach Mitchell Kirk at mitchell.kirk@pharostribune.com or 574-732-5130