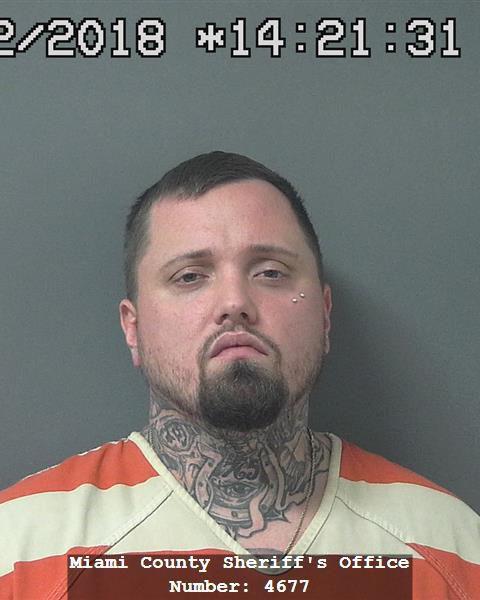 PERU — A 30-year-old Peru man faces a litany of drug charges after state police say they discovered methamphetamine, heroin, marijuana and a gun hidden in four separate mobile homes, as well as a wooded area near the trailers.
Three law-enforcement agencies executed multiple search warrants at 11:20 a.m. Monday after developing evidence that John W. Osborne was selling drugs, according to a release.
The search warrants included homes and vehicles in Miami County, and a residence in Cass County. Police say the majority of the warrants were for trailers and vehicles located in Matt's Mobile Home Manor on Indiana 218 West. Osborne resided in the trailer park, according to the release.
Police say during their search at various locations, officers found approximately 4 pounds of crystal meth, approximately 4 pounds of marijuana, heroin, a handgun, two stolen all-terrain vehicles and approximately $120,000 in U.S. currency.
All of the recovered contraband was allegedly found in four trailers, and a wooded area, in and near Matts Mobile Home Manor. Police say two trailers were occupied, while two others were abandoned. Police say Osborne stashed the contraband in the various locations.
Osborne was arrested after a traffic stop on U.S. 31 near 500 South in Miami County. Police say he had his month-old son with him in the vehicle. The child was released into the care of the Miami County Division of the Indiana Department of Child Services.
Osborne was incarcerated in the Miami County jail to face felony charges for conspiracy to deal meth, maintaining a common nuisance, neglect of a dependent, possession of meth, possession of a narcotic drug, conspiracy to deal marijuana, possession of marijuana, two counts for possession of stolen property and conspiracy to deal a narcotic drug. He is being held on a $120,000 surety bond.