Students who want to graduate high school with a career already lined up are making it happen at the Century Career Center.
During his presentation to the Logansport Community School Corporation board members Monday, director of the center, James Little, highlighted a few professions in which students are seeking employment. The programs of criminal justice and nursing were just a couple such areas. Soon, students will enter the automobile industry upon high school graduation as well.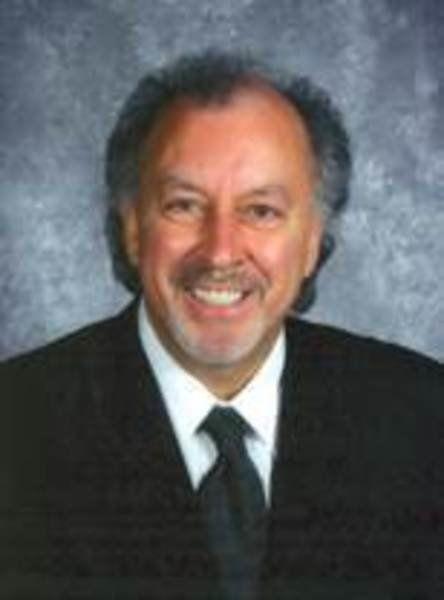 The latter program has been in the works since last spring, said Little. "It's the first in our area."
The Century Career Center (CCC) partners with Ivy Tech Community College and the Kokomo Career Center to provide internship opportunities at businesses such as HE McGonigal Buick GMC, Button Motors, and Twin City Dodge, all of Kokomo. Additional information on this program is forthcoming and should be available by the end of the week, said Little, who expressed his excitement to the board.
Offering this program, he said, will be a huge benefit for this community.
Also beneficial is the Certified Nursing Assistant (CNA) program, he said. In fact, there is such a high demand for qualified CNAs that students were hired at local nursing homes before they even sat for their State CNA Licensing Exam.
Because of the unprecedented events of last school year, including the shutdown due to COVID-19, programs were unable to stay on track. But in August, the State Board of Health opened up an opportunity for students to sit for their exam. Plus, a grant issued to the CCC reimbursed every student his or her $75 testing fee.
In the end, there was a 100% passage rate for the CNA exam, said Little, adding that 13 students enrolled in the criminal justice program passed their Indiana Law Enforcement Academy boards.
These students, he said, graduated with a degree in the Jail Officers Basic Curriculum and Certification program. Many have gone on to work in area jails, where they are earning a starting salary of $32,000.
Along with these career pathways, Little said the CCC will continue to enhance its offerings. New programs for this school year and into the 2021-2022 school year include Computer Science I and II, Horticulture Science, Introduction to Agriculture, Culinary Arts and Hospitality II, Culinary Arts and Hospitality Management, Landscape Management, and Advanced Manufacturing.
This means that the present 50-course institution with 152 available credits will continue to expand, which will – hopefully – meet the growing needs of the students, Little said. There are 1,536 students from Logansport and surrounding schools. Of those students, 78 are from Pioneer Regional School Corporation, 34 are from Eastern Pulaski Community School Corporation, 22 are from Lewis Cass Schools, 12 are from Rochester schools, and Caston and Carroll have nine and eight attending, respectively.
That's an increase of 33 students compared to 2019-2020, he said.
By opting for this route, Little said students have saved $600,000 in college tuition. With the dual credit opportunities, last school year saw 500 students earn 2,250 college credits. And the graduation rate was 99.32%. "Since students get locked into a program they enjoy, they stick with the program," Little said, explaining that he has even seen a trend toward non-traditional pathways. More females are choosing the tech and trades programs, while males are venturing into the health care fields.
He told the board members that partnerships with higher learning institutions and local businesses help make the programs successful. It also helps that grant monies keep trickling in so improvements and advancements can be made in the technology areas. Last year, the CCC received 10 grants totaling $362,509.
And it helps when faculty members are highly skilled, he added. For example, this month's Applebee's Teacher of the Month award was presented to Todd Saylor, who serves as the culinary arts instructor. With Saylor's experiences, such as preparing dishes for visitors to Disney, Little said students gain top-notch education in their chosen fields.
PSATs, VIRTUAL LEARNING
Superintendent Michele Starkey said she is proud of the staff, faculty and students within her corporation. Ending the first nine weeks of classes, she said everything has gone smoothly.
She said Logansport High School will do something a bit different today, Thursday and Friday. Sophomores and juniors must report to school in the morning today for the PSAT exam. Meanwhile, freshmen and seniors will have a virtual learning day. When the PSAT is done, the 10th and 11th graders also will have a virtual learning day.
On Thursday and Friday, all students will have virtual learning days due to parent-teacher conferences. Fall break is the following week, so Starkey advised everyone to "stay away from school and chill out a little bit."
STATE BOARD POSITION
Milt Hess, one of the LCSC board members, has been named a regional director for the Indiana School Boards Association. He will serve a three-year term. He has been on the LCSC board since 2010.