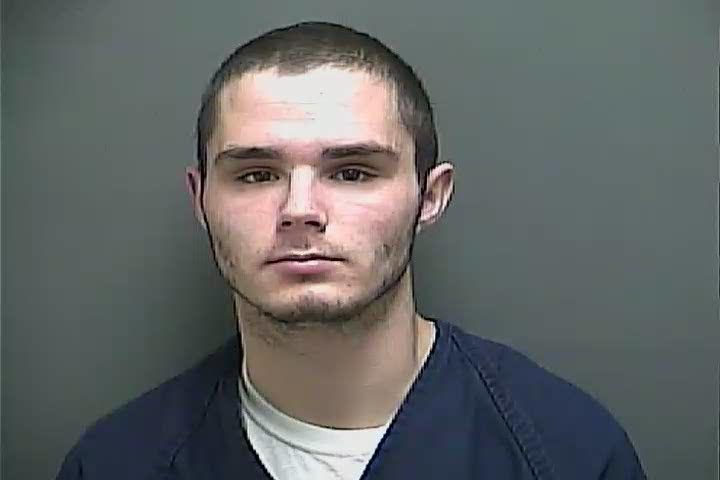 A Kokomo man is now under arrest in the shooting death of another man on Friday afternoon on the city's north side.
According to a Kokomo Police Department media release, 26-year-old William A. Mealer is currently facing a Level 1 felony charge of murder in connection with the incident, and he is currently being held without bond at the Howard County jail.
The charge stems from an incident that occurred around 5 p.m. Friday when officers were dispatched to the 400 block of North Purdum Street in reference to shots fired.
Upon arrival, officers located the body of Kokomo resident Dennis J. Vincent, 43, lying in the middle of the road.
He had suffered several apparent gunshot wounds, the release noted.
Pending further investigation, police did not release any further details regarding Friday's shooting.
Vincent's death marks Kokomo's third homicide of 2020, the fourth in four consecutive months and the eighth in the last 13 months.
Three of those homicides still remain without an arrest in the case too.
In August 2019, Kokomo residence Mutee Burnett, 36, was shot and killed near a tavern in the 100 block of West Elm Street. The shooting also injured two other women.
Police stated at the time that there were numerous witnesses to the incident, but officials say no one stepped forward with any suspect information.
In September 2019, officers responded to the area of Taylor and Longview streets and located several shell casings in the roadway. They also located two bicycles in the middle of Taylor Street and the body of 19-year-old Dayshon Sanders lying nearby.
Authorities believe Sanders and another individual were riding their bicycles when the shooting occurred, but no one has yet been publicly identified as a suspect in that case.
Just last month, officers were dispatched to the 700 block of South Courtland Avenue, where they located the body of Lashay Young-Beard, 25, inside a fenced-in backyard on the property.
Young-Beard had suffered a gunshot wound to the neck area, court records stated at the time.
Authorities have since arrested three Kokomo men in connection to an alleged confinement of a 24-year-old unidentified male who was found inside a bathtub during a search of that residence, but no arrest has yet been made in Young-Beard's death.
But though no arrests have been made yet in these particular homicides, KPD Capt. Tonda Cockrell said someone out there in the public might hold the key that cracks open the case.
That's why it's important, she said, that if you see or know something, say something.
"We need and welcome the assistance of the public in these cases," she noted. "Whether it's first hand information, eyewitnesses or private surveillance media that citizens can provide, these are instrumental in assisting KPD solving cases."
If you have any information that can lead to an arrest of anyone associated with these homicides, contact the KPD Hotline at 765-456-7017 or Central Indiana Crime Stoppers at 1-800-262-TIPS.