PERU — Last year, the historic downtown building at 20 E. Fifth St. stood empty and dilapidated. Its brick façade was crumbling, and the structure was set to be demolished.
But fast forward to today, and you can walk into the same building to order a pint of handcrafted beer and a made-from-scratch pizza.
7 Pillars Brewing Co. opened inside the building in July after spending more than a year overhauling and renovating it into a state-of-the-art brewhouse and pizzeria.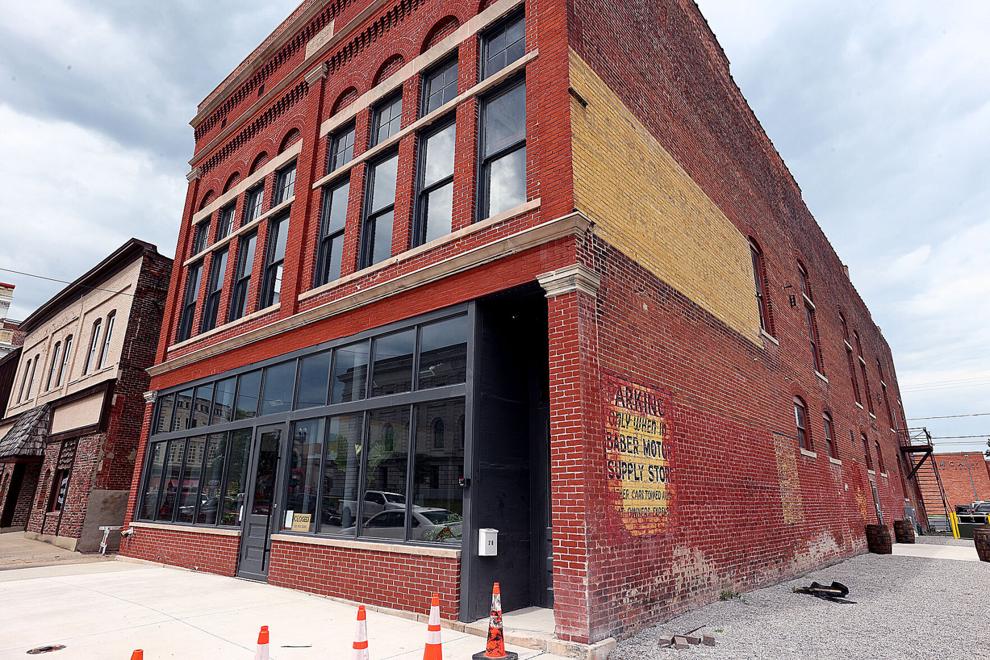 At the same time, the restaurant breathed new life into one of Peru's most historic buildings that was constructed in 1902 on the courthouse square to house a steam bakery. It has since been home to a pharmacy, upholstery shop and bowling alley.
Two local couples took on the undertaking as a way to turn a lifelong dream of opening a downtown brewery in Peru into a reality.
Chad and Lindsey Pattison and Jason and Allison McClure made the investment to get the restaurant up and running after receiving a tax-abatement incentive from the city. The abatement reimburses 60% of all real property taxes paid for 15 years.
Lindsey Pattison said the renovation was a stressful undertaking, considering they couldn't make any exterior changes due to the building's location inside Peru's downtown historic district.
"There's a lot of heart and soul in this place," she said. "Really, more like blood, sweat and tears. I've cried many times about this place as we were renovating it."
But now, all that hard work has paid off. The brewery opened during the Peru Circus City Festival, giving it huge exposure during the city's largest downtown event.
"Even if people just came in one door and walked out the other, they got to see a little bit, and maybe it piqued their interest to come back," Pattison said.
At the center of the restaurant is the homemade brews. There are seven staples, such as wheat and rye American pale ales, a malty porter with chocolate and coffee notes, and an extra-strong bitter infused with blood orange. There will also be seasonal additions.
Pattison said Chad and Jason have been brewing the recipes at home for quite a while, but they've now been adapted for large-scale production in the back of the building.
In fact, it was Jason and Chad who pushed to open the brewery after visiting a beer fest in Fort Wayne eight years ago. Pattison said they both left feeling inspired.
"They decided, 'Why don't we do this ourselves?'" she said. "At first, it was just kind of a pipe dream, but then they kept talking and talking about it to the point where I thought, 'Oh, you guys are serious about this?' And here we are eight years later."
The beer may be the centerpiece, but the handmade pizzas are not to be ignored. Pattison said she developed the recipes for the dough — which is made with lactose intolerant people in mind — as well as the sauce. All the pizzas are handmade and baked in a woodfired oven.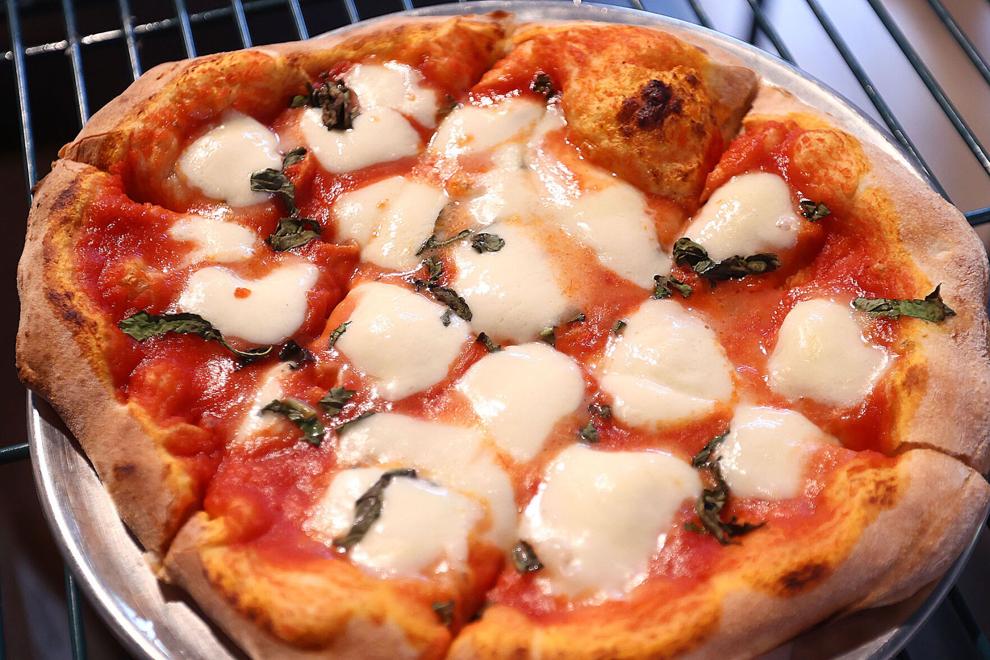 Pattison said the pizzas are virtually farm-to-table dishes, considering all the vegetables come from McClure's farm or other local growers. She said pretty much everything on the menu is made from scratch from in-house recipes. Just last week, they spent days pickling 20 cans of peppers.
"We try to get everything as fresh and as local from this area as humanly possible, and we try to make everything we can in house that makes sense," she said.
But for Pattison, opening the brewery and pizzeria is more than just launching a new business. It's about helping revitalize downtown Peru and offering something that will draw people from outside the community.
"Peru used to be alive, and I'm hoping with all these new things coming, people will start coming back," she said. "It's just going to take people to stop thinking they have to go out of this town to get something good."
And in the coming months, 7 Pillars hopes to keep adding more good things to the brewery. Pattison said they plan on at some point expanding the menu, and they're currently in the middle of adding an outside patio with games for kids and families.
Inside, people can go on a mini scavenger hunt looking for all the 7's that Chad hid around the dining area when he renovated the space.
"There's lots of fun stuff we could to with this building, but it all takes money," Pattison said. "But we'll get some cool stuff going. It's all trial and error."
Pattison said that in the past month, business has been good. And as they continue to add new menu items and features, she anticipates business will only get better.
"People have really responded well," she said. "I was a little nervous at first because we kept hearing, 'Oh, it's just another bar and another pizza place.' I think it's just going to take everybody coming and trying it and realizing it's not just your normal place."