Michelle Moulton, director of the latest Civic Players of Logansport production, has a promise for her audience this weekend.
"In these uncertain times, we all need to laugh and this will make you do it."
Back for a fourth installment, the characters of Lottie and Bernice take center stage as they rant and rave about folks traipsing through their garden in "Get Off My Cabbage!" The comedy, written by L. Don Schwartz, follows the long-standing duo who made their first appearance in Logansport in the original production of "Here We Sit."
The older ladies returned in the second play, "The Lottie and Bernice Show," as well as the third, "Regrets Only."
The show starts at 7:30 p.m. Friday, March 12 and continues this weekend at 7:30 p.m. Saturday, March 13, and at 2:30 p.m. Sunday, March 14, at The State Theatre, 317 E. Market St.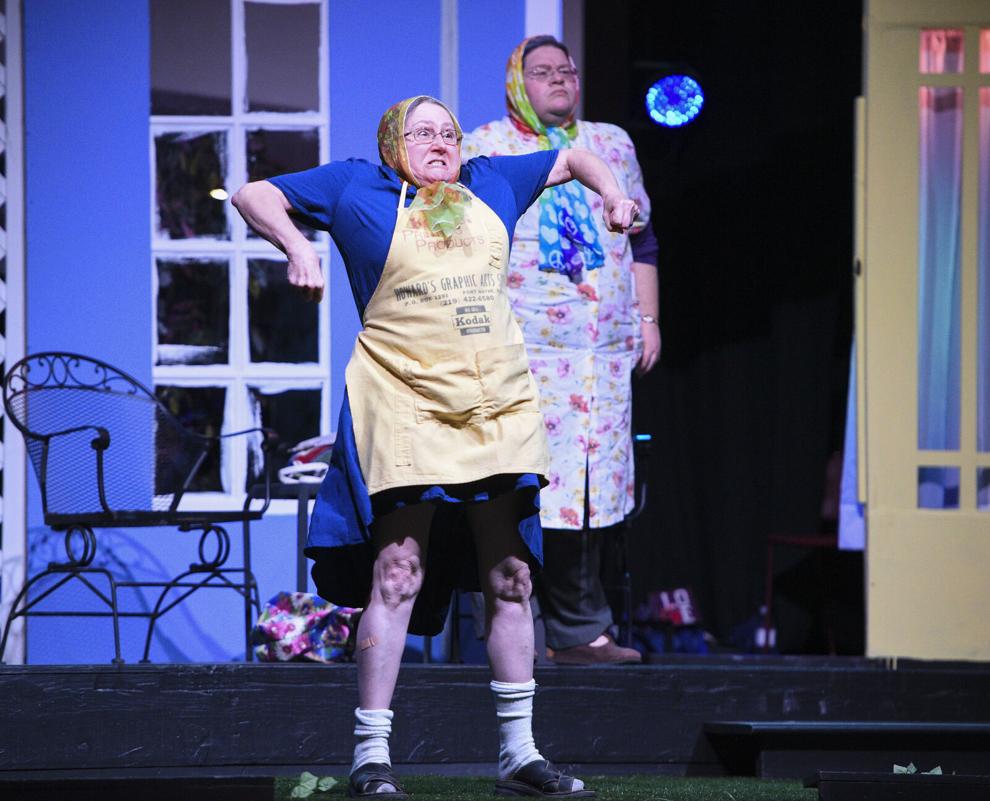 It was in the second show of the series that the characters of Hal and Sal were introduced. And now, all four will be back on stage to bring some light in a fairly dark world of late, said Moulton. The women are back and grumpier than ever, she added. "The men lament the dangers of can lids and deli meat. There's plenty of cabbage, curmudgeon, and side-splitting humor."
The play takes place in upstate New York where two older Polish ladies scream at passers-by and yell at people who walk through their cabbage garden. Because the writer of the play has granted permission to change bits throughout, Moulton said she has woven in some local humor. For instance, the women discuss finding mints that were purchased on sale at Total Discount.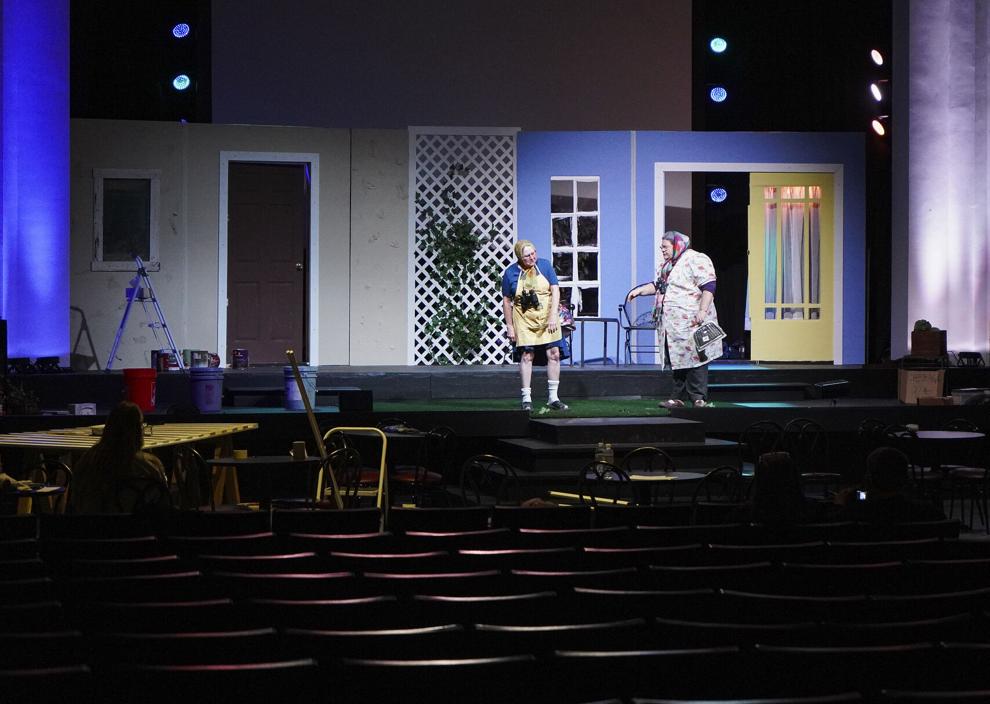 "Anyone who remembers that store will find this funny," she said, adding that local flair will be featured throughout the play, which has been in rehearsal since January.
The actors have met once a week, she said, spending more time on physical slapstick developments instead of character developments. She credits that ability to the seasoned cast – each person has played his or her role numerous times.
Becki Harris will reprise her role as Bernice for a third time while Lorien Stair-Spicer will become Lottie for the fourth time.
"It's wonderful to be able to not worry about building characterization or finding it," said Stair-Spicer. "You get to hone in on the character and make it better every time."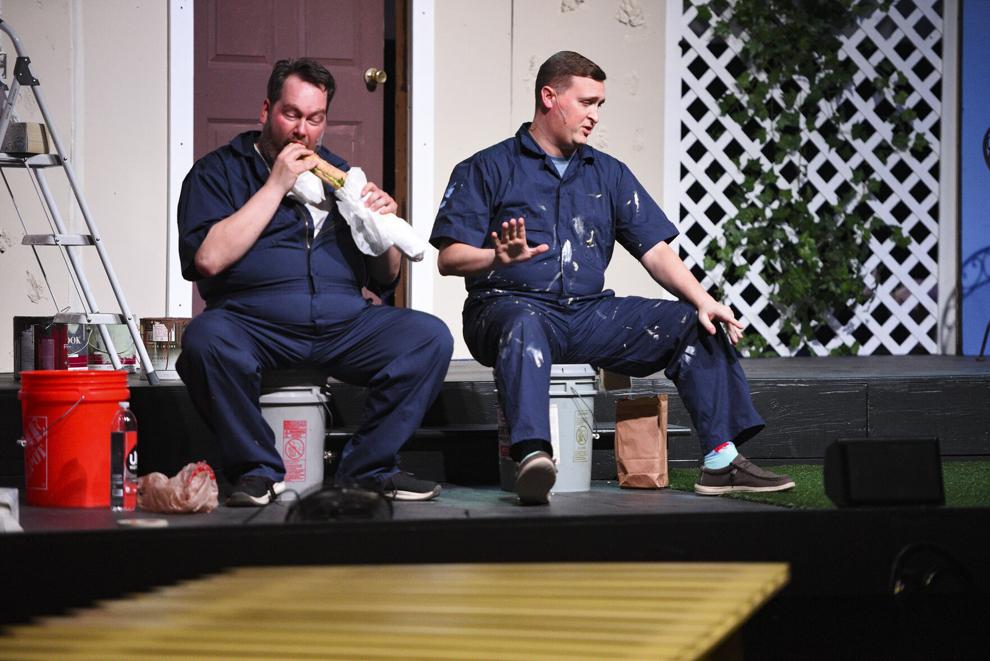 It's like stepping back into a familiar place and time, one that makes a person feel at home, Stair-Spicer said. "And the wild thing is … these are actual conversations. You could see yourself in this day-to-day life. The conversations flow."
Harris agreed. "We're constantly picking at each other, teasing. I don't feel like I'm acting because it feels like I could be saying some of these things to Lorien … just with a New York accent. I feel like we're two little Chihuahuas barking at everyone who goes past. This show takes everything to the absurd level. But it's a silly level. It's not the type of comedy that you have to pay a lot of attention to. You can sit back and relax. Laugh. Everybody needs to laugh."
Reprising his role of Hal for the third time, Jeremy Hall said he enjoys the levity of the program. "It's relatable. It's light-hearted and not too serious."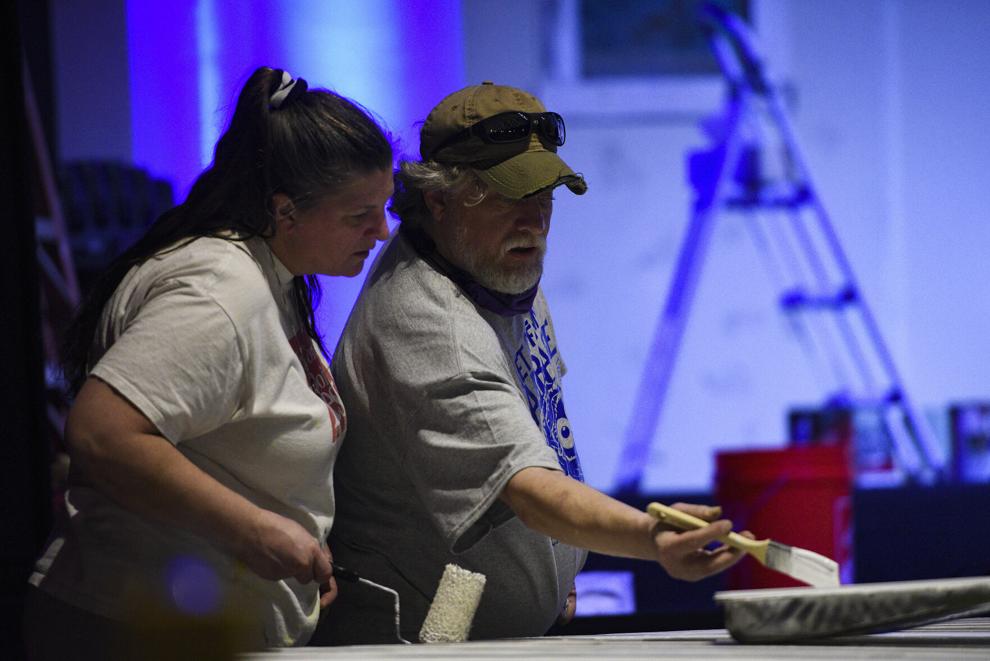 He said people would be able to envision a relative such a grandmother or aunt sitting on a porch, carrying on about those around them, just like Lottie and Bernice. The same is true of his character and Sal, who is played by Rocky Whitaker for a second time.
"These characters are so much fun to play," said Hall, who has appreciated hopping back into his role. While the women are involved in their conversation, the guys have one of their own. "You can see these two guys drinking coffee and talking about who knows what."
Essentially, it's a play about observations, nitpicking, and opinionated declarations – all set to perfect comedic timing to engage the audience.
It runs for approximately one hour and 45 minutes with a 15-minute intermission. Tickets are being sold for $10 at the door or online. The cabaret tables will be available on a first-come, first-serve basis. The audience will be able to purchase food and drinks, including alcoholic beverages while on site, said Harris, who hopes people find their way to the theatre.
"Everybody needs a break," she said.
Hall agreed. "It's nice to laugh, especially with this last year that we've all been through. It will be nice to cut loose for a little bit."