Today's editorial cartoon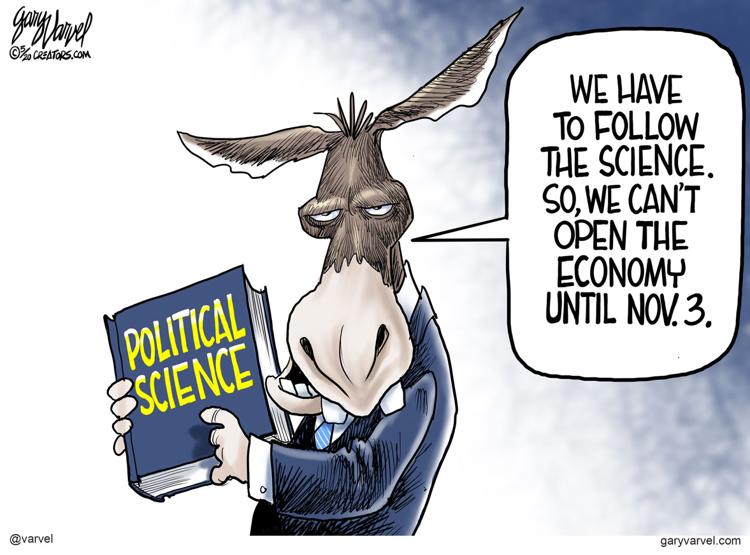 Support local journalism
We are making critical coverage of the coronavirus available for free.
Please consider subscribing so we can continue to bring you the latest news and information on this developing story.
Clarence Richard Odom, 89, of Logansport passed away at 8:10 p.m., Wednesday, July 1, 2020 at Miller's Merry Manor in Logansport. Born on Dec. 11, 1930 in Logansport, he was the son of the late Jesse and Mary (McConnell) Odom. He was a U.S. Navy veteran. Clarence was a member of All Saints C…
Charmaine (Bender) Gralton died at home on June 3, 2020 in North Fort Myers, Florida, where she had lived for the past 38 years. She was born in Logansport on March 24, 1941 to Bernard W. and Betty (Flory) Bender. She was preceded in death by her parents; her husband of 54 years Paul Gralton…
Funeral Services for Joan Swigert, 70, Fort Wayne, will be held at 1 p.m. Friday, July 3, at Fisher Funeral Chapel. Friends will be received from noon until the time of the service. Interment will follow at Mount Hope Cemetery. Visit www.fisherfuneral chapel.com for her complete obituary.