fire1.jpg
Kimberly King I For the Pharos-Tribune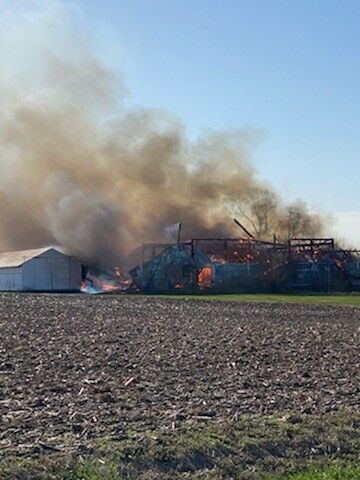 As featured on
No one was hurt in the Wednesday morning fire near Walton, although the barn that caught fir…
Support local journalism
We are making critical coverage of the coronavirus available for free.
Please consider subscribing so we can continue to bring you the latest news and information on this developing story.
Eloise M. Berry, 78, of Logansport, passed away June 21, 2021, at her residence. She was born Nov. 11, 1942, in Logansport, to the daughter of the late Clifford and Fara (Peckham) Taylor. Eloise was married to Chester Berry, who preceded her in death on Jan. 12, 1997. Eloise loved her pet sq…
Blackburn, Doris J. (Arion), 87, of Carroll County, a graveside service will be held at Hopewell Cemetery in Deer Creek, at 10 a.m. today. Genda Funeral Home is in charge of arrangements.